Video Recording, Dubbing & Voice-Over Services by Native Speakers in Mumbai, Pune, Chennai and pan India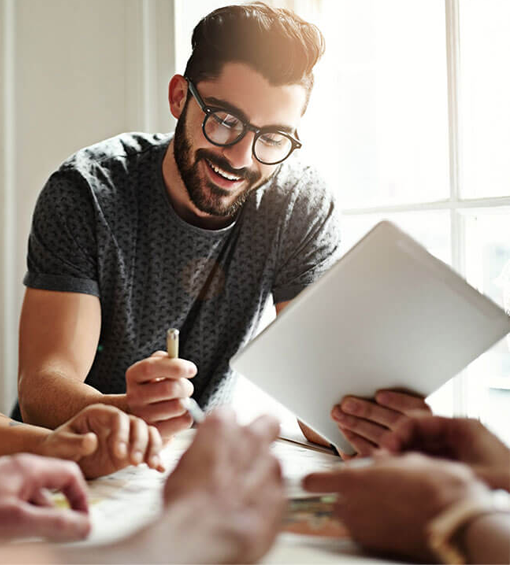 Recording, Dubbing, and Voice over Services
Video Recording, Voice Dubbing and Voice-Over Services in Mumbai, Delhi, Bangalore, Bengaluru, Pune, Indore, Hyderabad, Chennai, Nagpur, Noida, Gurgaon, India.
Dubbing or voice over services is a great way to certify that your product has its own nature. Voiceovers are descriptions or dialogues performed by professional voice overs artist. Dubbing and recording services are widely used in television, movies, animated film, IVR, radio, and documentaries, etc. The perfect voice-over can reach the general public. Good recordings are designed to be enjoyable and exciting, so they are designed to attract the attention of the audience and get them interested in what you are going to say. Therefore, it is important to have appropriate dubbing and synchronization services to keep your product image in the minds of the listeners for a long period.
Language Preside is a leading dubbing company that provides affordable, efficient, fast, and professional recording services through a link of trusted voice actors. Audio production requires professional voice actors to make the content come alive. Content can have a huge impact on the audience. Language Preside has a professional speaking group with the well-trained artist who understands the function of their role, pauses if necessary, chooses the right notes, and does their specific entity.
We know that your project needs more than one native speaker, and we also know that you need more than one actor. With a wide range of voice listening, projection, and the most stringent quality standards, our recording service is the key to your success. We work with professional native voice dubbing in all languages so that audiences around the world can enjoy their media. Our professional actors, sound editing team, mixing team and sound engineer can make your story come to life in any language, genre, or expression you can think of.
Voice recording and dubbing services need superb voice actors to bring content to life. It is very important for voice service artists to choose the best voice excellence and style for their content. Excellent speaking is a crucial part of the recording and finding the right voice artists.
Finding a voice that matches the content has a vast impact on the audience. Good voices over artists are well-trained, understand the functions of their characters, understand the intonation correctly, and pause and share their feelings if necessary. It is very important for voice actors to understand the meaning of the message, the audience, and the business needs.
We have a team of professional native speakers who provide the perfect blend of precise voice and accent in the language you want. Our native speakers have many years of experience and understand the complex aspects of their roles, which means providing creativity and accuracy in voice communication. Our announcers know how to use their voices to arouse emotions in the audience. We provide cross-cultural communication by recording and processing voiceovers in your native language according to company requirements. We provide dubbing in all languages and select the appropriate experts according to the content requirements. Provide a wide and selective language selection. Our voice actors strive to maintain the ideal pitch, pitch, and rhythm. We provide finished audio files that have undergone strict quality inspection and recording. We use the most advanced technology to provide voice services, and our team can provide audio files in any format you want.

In all films kinds, dubbing and voice over service are widely used to rearrange the plot, tell stories and gain insight into the thoughts of characters. They help the visual composition of the film to establish a deeper connection and influence the audience by releasing emotion and creating clarity. We provide clear, character-based voice output for movies and other entertainment. We provide services to domestic and international customers and provide dubbing services in multiple languages.

With the development of many different and exciting technologies and applications for educators and whom they teach, the voice-over work in education is developing rapidly, and more and more broadcasters specialize in this field.
We provide voice recording services for various learning modules of educational institutions. We try to convey accuracy, precision and emotion in our native language through synchronization.

It is very important to choose the perfect voice actors for internal image films, investor presentations, or B2B promotions. So you have to be optimistic and kind, but don't be happy, otherwise your message will not be taken seriously. Your audience will rely on professional and reputable voice actors to convey your message clearly and seriously, and ultimately help you achieve your goals.
Language Preside provides dubbing services for corporate training modules and other virtual content. We provide professional and detailed subtitles for corporate meetings and multilingual languages for global companies.
Voice over Services in all languages
Content Writing, Translation, and Voice over Service in all Indian and foreign languages.
Language Preside has a team of multilingual voice over experts who not only deliver the written words but also the connotations and the emotions attached to them. We have a team of native mother-tongue professionals delivering a perfect combination of accurate voice and accent in the required language.

Commercial Voice over Services
When it involves voice over in commercials advertisements, it can pay to suppose past the conventional mediums of radio and television. The developing recognition of advertisements on YouTube, podcasts, and different online streaming services, presents lots of alternatives for business work.
The significant activity of the industrial voice over expert is to sell a specific product or service. This marketing may also contain narration or voice acting, relying on the sort of industrial the voice over artist is recording. These advertisements can be broadcast on the radio, on television, in podcasts, over the Internet, or via cell phone applications.
Language Preside provides skilled business soundtrack services for promotional purposes. Our voice actors recognize the importance of dispersive commercial information. They pay attention to the message being carried out rather than the roles. We have a tendency to understand the categories of messages being delivered as per business needs.
When hiring voice actors for commercial work, many factors need to be considered in order to have the desired impact on the final product.

Animation Voice over Services
Language Preside provides advanced and creative dubbing services for animated video. Our voice actors change their voices according to content desires. We strive to make the characters come alive and accurately convey their emotions to calm the children. Our voice experts have extensive experience in different languages, accents, roles and styles.

Audiobooks Voice over Services
With the advancement of technology, audiobooks are becoming more and more popular among readers. We use momentum, pitch, tone, and other sound factors to provide interactive audiobook scoring services to keep listeners interested. If necessary, our actors will make a clear and concise voice. In order to attract audiences, audiobooks need to be read aloud by professional audiobook speakers, who can create the charm and increase participation.

Narration Voice over Service
Language Preside provides voice-overs for corporate, academic and entertainment content. The narration of our voice actors is carefully crafted and written in the most precise way. Our narrative is descriptive, informative and well explained so that the audience can easily understand the complexity.