Book Composing, Printing & Desk Top Publishing Services in Mumbai, Pune, Bangalore, Chennai, Noida, Gurgaon, and pan India.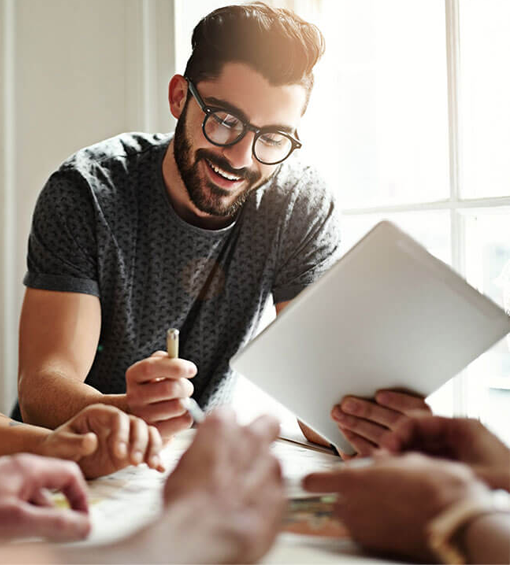 Online DTP Services in Mumbai, Pune, and pan India.
Page Layout, Page Design, Graphic Design, DTP Service provider company in Mumbai, Delhi, Bangalore, Bengaluru, Pune, Indore, Hyderabad, Chennai, Nagpur, Noida, Gurgaon, India.
Since its first introduction in the 1980s, desktop publishing (DTP) has come a long way. The introduction of DTP provides a lot of leeway for publishers and the printing market, but it also enables small businesses to develop their own commercials without spending a lot of money. DTP covers almost all desktop creative projects and commercial printing/electronic distribution. In addition to online creativity, desktop publishing is also used to produce newspapers, magazines, magazines, and other marketing materials. In addition, DTP is now also used to create various online content.
Thanks to extremely intuitive desktop publishing software and technology, DTP is now available to everyone. These software and technologies allow companies to quickly and efficiently create elements for their marketing and internal communications with just a few clicks. Business forums thus increase sales.

Because typesetting software is often called DTP software, these programs are the main force of DTP and do exactly what you want. Using this type of DTP software, DTP operators can organize and integrate text, images, and graphics on the pages of the specific project (print, electronic, or website) they are working on.

Desktop Publishing uses publishing software to create and design page layouts for brochures, books, newspapers, and other electronic or printed publications.
Desktop publishers usually work in the publishing production and work together with other design and media professionals, such as graphic designers, writers, illustrators and producers. They collect the required graphics and other things and format them into finished products.
Computers are used to design various layouts for printing or online publishing. Consider factors such as font, spacing, text, background color, and image size to ensure that each page looks its best.
Desktop publishers are usually responsible for correcting spelling and punctuation errors and sometimes create their own original content. Once they are satisfied with the completed project, they send it to the official publisher for review. The ultimate design can be seen in magazines, books, brochures, websites, and newspapers, etc.

Desktop Operator has distinct qualities. They lean towards being inventive individuals, which means they're creative, intuitive, sensitive, articulate, and expressive. They are shapeless, original, different, and innovative. Some of them are also analytical, meaning they're intellectual, introspective, and intrusive.
Design and Layout Services
DTP Services for Creative Design and Page Layout
DTP services are used to design the page for digital media such as web pages, Online DATA records in a specific format. The DTP operator creates an offline and online design and other PDF documents, such as flyers, handouts, brochures, signage, forms, presentation kits, cards, or other hard-copy materials, and anything else you need for business, etc. Much DTP software is used for printing, design, and layout services. Due to the wide variety of possible DTP designs, there is no real guarantee that a package will cover all situations.
The use and benefit of desktop publishing are experiencing a revolution in line with changing technologies. Here are the four new trends and techniques in DTP.

Online Desktop Publishing
From the start, desktop publishing had no suitable online replacement. With a small and humble change to the Google Slides online presentation software, users can now enjoy a freely designed parallel design environment for creative endeavors.
Before Google Slides, the Microsoft Publisher DTP standard provided flexibility in the layout so that images and text could be positioned as the user wanted.
Most employers expect their graphic DTP operators to be familiar with desktop publishing and to perform some printing and digital communication tasks in-house, such as creating newsletters, in-office note-taking and business forms, PDF manuals, and website design, and they could do all work online from their home.

Desktop Publishing Expanding to global collaboration
Although desktop publishing was originally a pure printing industry, the invention of websites and digital life brought some design features that graphic designers found in printing. The advent of cheap software and desktop computers has attracted people who have never wanted to open a publication. By following some DTP rules, users can create professional-quality documents.
Since its inception, desktop publishing has made many improvements, and DTP technology is now moving in the direction of global collaboration. Global collaboration allows editors and end users around the world to communicate via the Internet and create documents remotely, simplifying the entire publishing process. Content can now be synchronized; so as you collaborate, changes in one place are updated in the other. This approach minimizes project communication, saves time, increases productivity, and increases user satisfaction while providing a competitive advantage.

Real-time Collaboration with various DTP Software
With the help of various open-source DTP programs, desktop publishing, which was previously only used by professionals and DTP experts, is now available to everyone to help users and publishers develop their designs with just a few clicks. The free DTP software is easy to use and allows users to create all kinds of documents, from posters, brochures, and images to advertisements on social media platforms.
Each for old-style medium yet as collective digital media, Real-time collaboration acts as a bonus for DTP professionals and experts. Users and publishers will currently collaborate on their documents and are able to edit similar documents at an identical time. Alternation makes at or by one finish is mechanically mirrored on screens of another end.

Professional Desktop Publishing Services
Language Preside has been a pioneer in providing skilled & cheap DTP services to the consumer across the globe. Language Preside's proficient and veteran DTP specialists fully pay attention to all clients' necessities and leave no stone right-side-up to form them pleased with their services. These professionals leverage the most recent DTP tools and technologies to deliver top-notch DTP services.